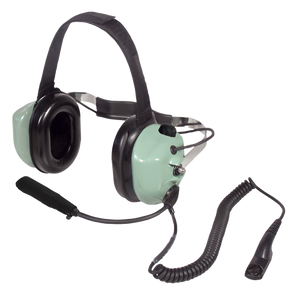 Series 6700 Radio Direct headsets provide clear communications and hearing protection for high-noise environments. These headsets connect directly to portable radios with no adapter required.
H6700 Series headsets are also Intrinsically Safe (IS) and carry FM Approval for those areas that require Intrinsic Safety ratings, while providing the same rugged durability and comfort afforded by all David Clark Company headsets. Ideal for oil rigs and gas refineries, chemical and paper plants―virtually any potentially explosive industrial or manufacturing environment.

Modular Configurations provide even greater flexibility with headsets utilizing interchangeable communication cords for connection to a wide variety of radios.
NOTE: The Series 6700 is Intrinsically Safe (IS) when connected to an IS approved radio. When connected to an IS approved radio, the resulting IS level is that of the lowest of the two. When connected to a non-IS radio the resulting system is not IS approved.
More info

You may also like