B.C. Communications
Motorola two way radio sales, service, and rentals.
As one of the most experienced Motorola Solutions providers in British Columbia, we are well versed in providing radio communication equipment to meet your needs.
Industry Solutions
Radio in Public Safety
Your radio and communication equipment are your life line in emergency situations. BC Communications prides itself on providing reliable and secure public safety grade equipment to meet the most stringent specifications. We can help you find the radios and accessories that meet your needs.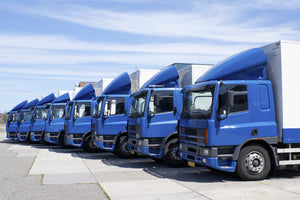 Communications in Transportation
A good digital communications systems can help improve transportation turnaround and efficiency. Motorola walkie talkies enhance audio clarity for noisy environments and features for fleet tracking.
Two-Way Radio Systems for Utilities
Utility companies often work in hazardous environments such as working in aerial buckets or in close proximity to high voltage power. Our customers trust us to recommend radio headsets, batteries, two way mobile radios, and specialized radio antennas to help them get the job done safely.
Hospitality Radio Systems
Whether you are managing a world-class casino, cruise ship, resort, shopping mall or theater, we understand that you need to maintain a high standard of operational excellence. Quick, reliable, and secure radio communication is imperative. Hotel radio systems, cruise ship radio devices and customizable setups can help. Wireless radio coverage through BDA (Bi Directional Amplifiers), radio repeater systems, push to talk radio systems and more.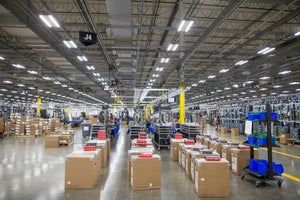 Manufacturing Industry Communication
Manufacturing workers need to communicate clearly with their foreman. Integrating, two-way communications has proven its ability to boost production and promote a safe work environment. The right accessories such as radio headsets, earpieces, batteries, and signal boosters can help you get the most out of your radio system.
Walkie Talkies for Education
Schools, colleges and universities need communications systems that connect effectively in buildings so that the various departments can operate efficiently. B.C. Communications designs radio systems that will help education facilities to meet their objectives.
Two-Way Radio Products
Motorola Solutions Radios
We provide and service several types of VHF (Very High Frequency) and UHF (Ultra High Frequency) two-way radios, such as portable hand held radios, mobile vehicle installed, and base station (stationary) radios. We also provide design and implementation of two-way radio systems for specialized applications.
Walkie Talkie Equipment
We have a plethora of equipment and accessories available to you. We carry heavy duty and light weight headsets, shoulder mounted speaker microphones and surveillance radio earpieces, batteries and chargers, antennas, radio carrying vests, desk microphones and foot pedal activated transmitters in addition to many more.
Custom Radio Systems
Our customers trust us to understand their needs, recommend, and implement radio systems which include multiple components. Radio repeaters for long distance communication, consoles for radio dispatchers, and VoIP (Voice over Internet Protocol) equipment for calls over internet connection systems.
Pager and Cellular Products
Pagers
Pagers have been around for a long time, and for good reason. Paging provides minimal, reliable communication for on-site mass notifying.
Cellular Systems
Cellular communication systems and signal boosting coverage enhancers help propagate signals into hard to reach dead zones. We can implement Bi Directional Amplifiers (BDAs) to achieve great coverage.
Satellite Phones and Communication
We carry Iridium Satellite phones and Starlink internet equipment for remote and rural applications.
Motorola Radio Service
BC Communications cares about the longevity and function of your radio systems.
We provide repairs for two-way radios and equipment as well as installation and custom configuration. Radios can be configured for private and encrypted communication, multiple channels and talk groups, GPS and much more functionality.
Customer maintenance agreements ensure that your radio communication system stays functional and necessary repairs are taken care of.
Licensing radio frequencies in Canada? We can help you with Industry Canada (ISED) Radio Licenses for your radio system.
We offer consulting services to help you understand what you need and how to get started.
Radio and Equipment Rentals
Through Canada Wide Communications, we provide radio communications systems and equipment for rent.
Some popular rentals include portable walkie talkies & mobile radios, digital wide-area trunking (long distance communication). Additionally, we offer satellite phones & GPS tracking, repeaters (110V, 12V, or solar powered), cellular phones (iPhones & Android's), and wireless internet (portable WiFi) hardware such as MiFi and TurboHub devices.
what our customers say
We value BC Communications for their technical knowledge, expertise, initiative, responsiveness, and attention to detail around the clock.

Dmitry Riftin , Port of Metro Vancouver
Reliable two-way radio communication is crucial to our operations. Our 100% Motorola fleet is rugged enough to handle the mountain environment and give us the performance we need to keep our staff safe, and assist us in delivering a great guest experience. BC Communications has been our exclusive supply and repair facility for over 15 years because of their service.

Laird Brown, Whistler Blackcomb
Thanks to you and your staff for providing our Fire Department with such good service. Our radios have never functioned as well as they do now. 

Ron Olson, District of West Van Fire
Premium Products
BC Communications is always excited to share the best radio devices and accessories currently available from Motorola.
We carry radio product lines include MotoTRBO, ION, Intrinsically Safe, Minitor, and accessory lines such as IMPRES batteries, David Clark headsets, and Impact Microphones.